Comparing Skulls
Sugar skulls come in four sizes: Mini, Medium, Large and Grande. The mini-skull in foreground is ping-pong ball size.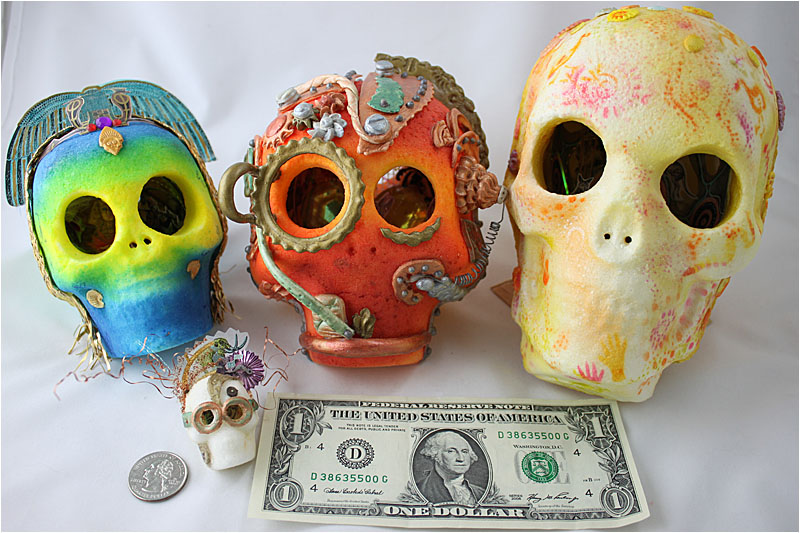 To see all skulls on one page, click on GALLERY in the menu at the top or bottom of the page.
For questions or comments, or to inquire about purchase, email
Back to main page.
This page modified August 2010