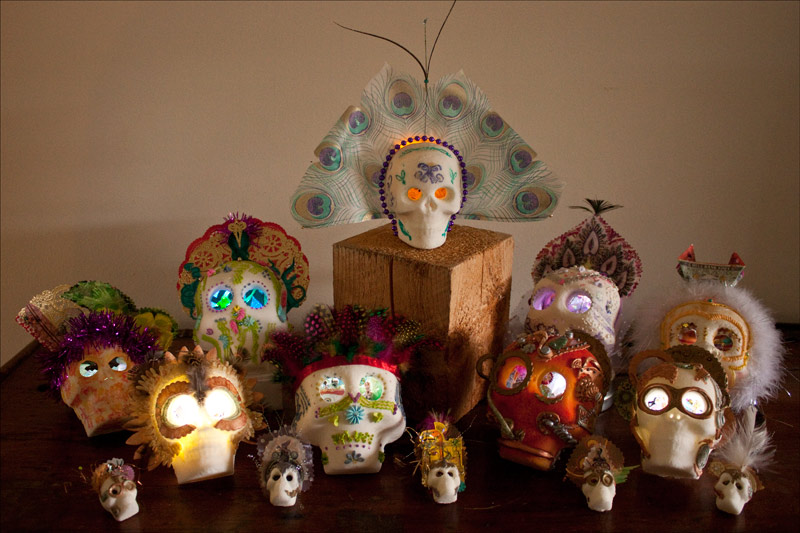 Skulls are now available at our Etsy store.
To view skulls in person, please visit The Mexic-Arte Museum and Yard Dog, both on Congress Avenue in downtown Austin, Texas. Each venue has a completely different selection of skulls available for purchase.
Prices range from $15 to $500, depending on size and complexity.
To see all skulls on one page, click on GALLERY in the menu at the top or bottom of the page.
For questions or comments, or to inquire about online purchase, email